They say that what happens in Vegas stays in Vegas, so of course I've decided to write a blog post about my experience. Unfortunately (fortunately?), nothing that crazy happened while vacationing in Sin City so I don't have any hesitations about sharing details to the internet…
What do you get when you bring together friends from all over the country? A weekend full of memories.
First, a bit of back story. Now that we've all graduated from college and have started our careers, my friends live all over the United States. The posse for this trip was comprised of friends from Boston, Harrisburg, Pittsburgh, Washington D.C., and Seattle. Half of the group are accountants. Conveniently, our trip occurred the weekend after April 15th – it was meant as 1) a celebration of the end of tax season, and 2) a quarter life crisis trip (most of us are turning 25 at some point this year).
Las Vegas – Blue Man Group & Casinos, Casinos, Casinos. And a bunch of old ladies handing out stripper cards.
The Las Vegas part of the trip started for me on a Thursday evening. Tym & I flew in fairly late, and everybody else were all pretty worn out since they had arrived from the east coast. I spent some time witnessing the Las Vegas nightlife, and my takeaways from the first night were as follows:
1) Nevada is very flat.
2) There are a lot of bright, flashy lights in Vegas.
3) Old women like to hang out on every street corner, trying to give passersby stripper cards of women that are definitely much younger than them (and who are definitely wearing much less clothing).
The Vegas adventure truly kicked off on Friday. While half of the group spent the day traveling in Utah, the rest of us explored the various casinos and made a bit of cash.
What? You *made* money while you were in Vegas?! Impossible.
Yep, we made cash on our first day in the city! While walking down one of the sidewalks along the Vegas strip, we were stopped by an affiliate of NBC collecting feedback from various individuals regarding potential new TV shows coming this fall. I was whisked away to a creepy, secluded location, where I watched the pilot for Old Soul and pocketed $20. Not a bad deal.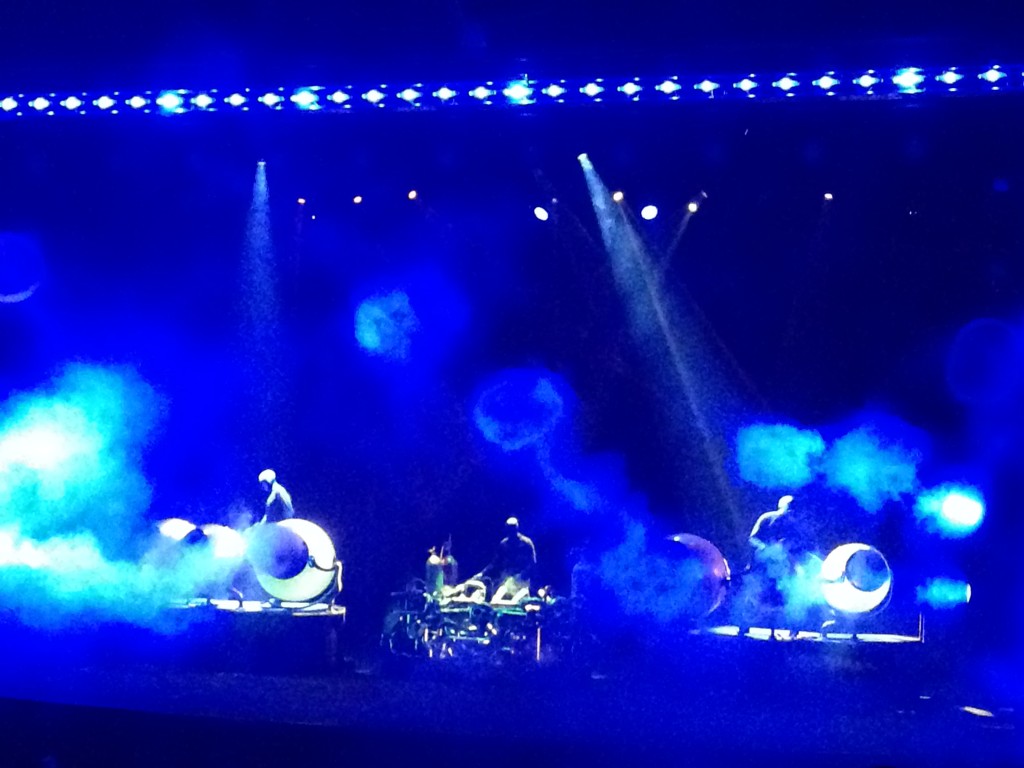 The highlight of Friday (and one of the main highlights of the entire trip) was attending a Blue Man Group performance that evening. I hadn't known much about the show beforehand, and it was definitely a memorable time. They even let us photograph and record the last five minutes, which ended up being a giant party with floating balls and toilet paper.
Saturday & Sunday were additional days in Vegas and included more sightseeing (specifically, Fremont, the Stratsosphere, and the Las Vegas Sign), and of course a bit more drinking and gambling. I crossed another item from my bucket list and played live blackjack in a casino. Sadly, I did not profit over the weekend.
Hoover Dam, Route 66, and the Grand Canyon
If there's one takeaway that you get from reading this blog post, let it be this:
Do NOT try to fit in the Hoover Dam, Route 66, and the Grand Canyon all in one day.
Monday was the last full day of the trip and so we had approximately 16 hours to tour the Hoover Dam, drive on Route 66, visit the Grand Canyon, and travel the 4+ hours back to the hotel in Vegas.
The Hoover Dam was magnificent, and I was in awe that something so large was completely man-made. You can explore the outside of the dam for free, so I would definitely recommend just doing that and skipping the tour if you are a bit pressed for time.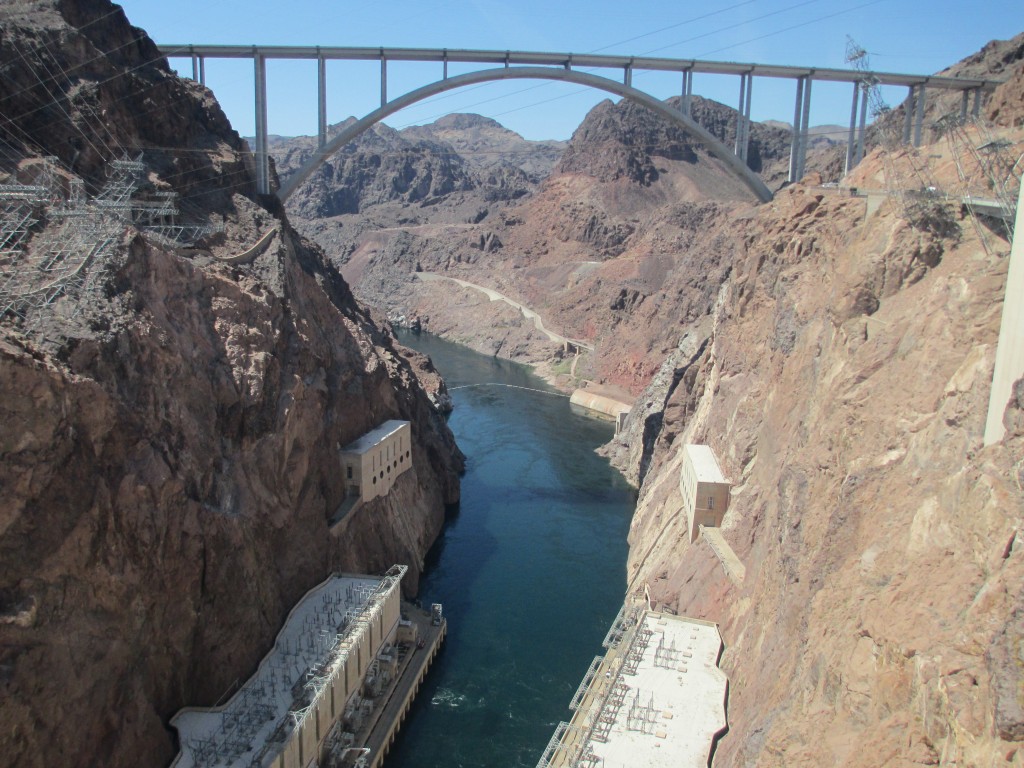 The drive through Arizona was relatively boring, but I did learn that tumbleweeds actually do exist. I always thought that they were just placed in cartoons and movies for exaggeration, but in reality the tumbleweeds that I saw in Arizona were probably the most movement I saw out there all day. We did find a cool diner while traveling on Route 66, though.
Unfortunately, the one negative to this part of our trip was that we did not arrive to the Grand Canyon until after 5:30pm. The sun set just after 7pm, so we had very little time to explore the canyon. We managed to stop at two different points, but there were several other points that we missed.
However, we did get to witness one hell of a sunset.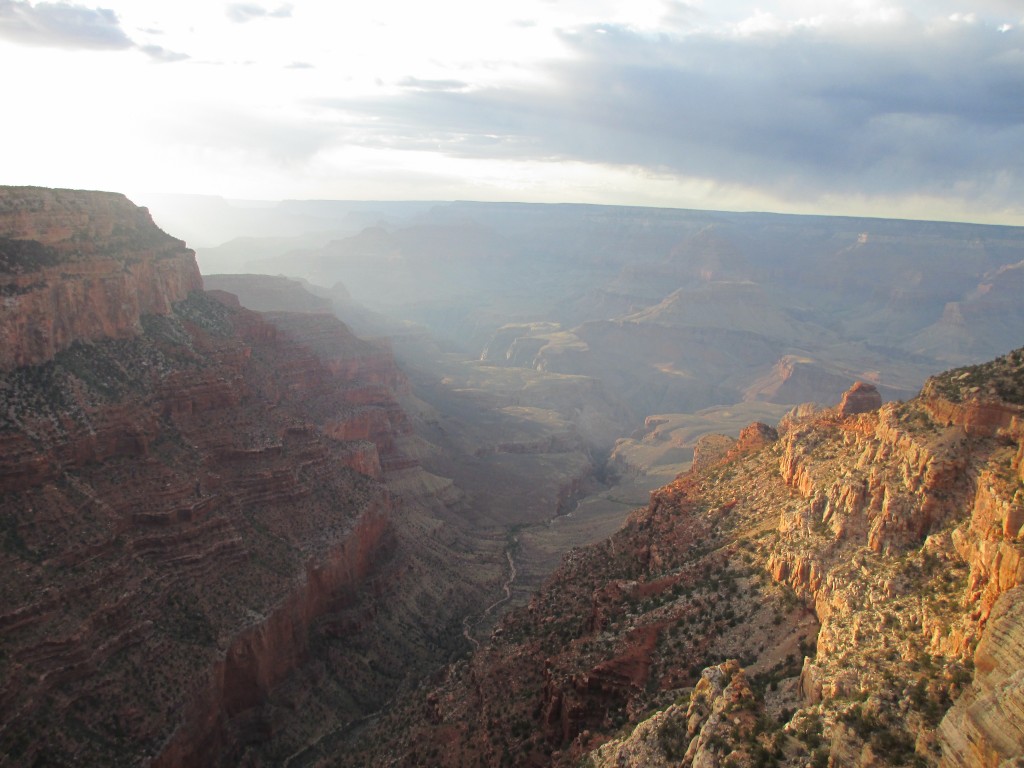 I'll definitely be making a trip back to the Grand Canyon in a year or two. One could easily spend multiple days hiking the canyon and sightseeing. It is truly one of the most beautiful wonders of the world that I have ever experienced.
Where's my next adventure?
I've certainly had a travel bug lately. You may have read about my adventure in Europe last summer, and I definitely want to head back that way soon. I don't have anything specific planned yet, but Italy and Croatia are the top two contenders at the moment – potentially later this summer or fall!
Any recommendations?
– Robert