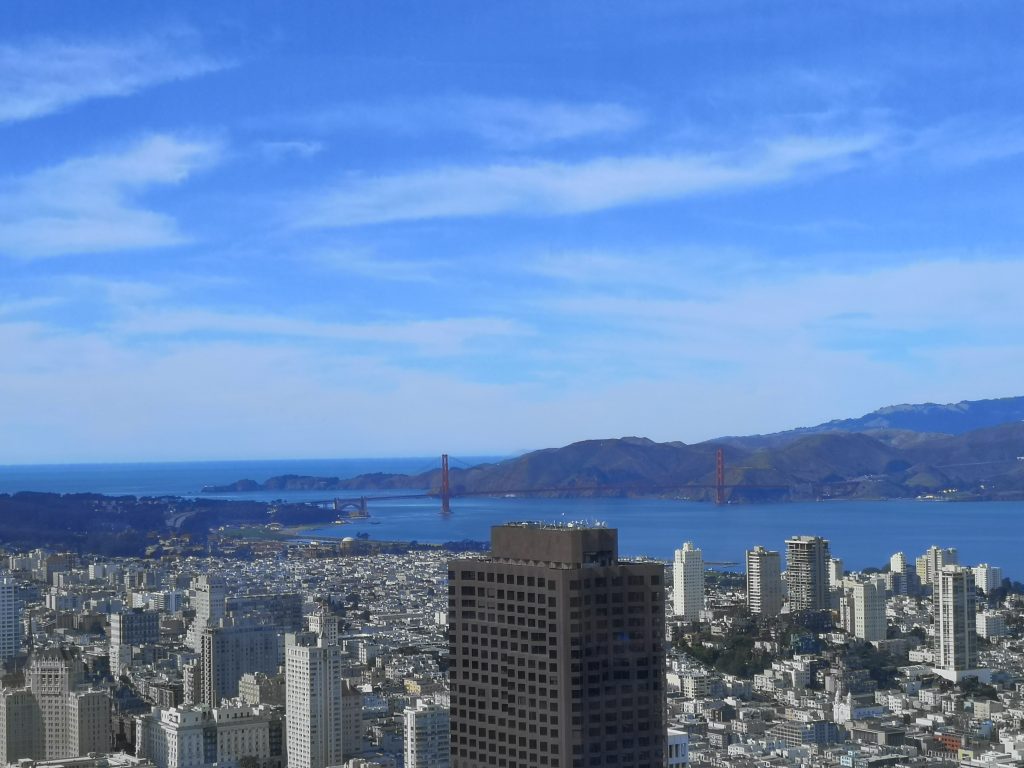 2020 was a year that felt like a decade, yet was over in the blink of an eye. While I'm grateful that I've stayed healthy throughout the past year, as I write this I haven't been farther than an hour and a half from our home in Seattle for more than twelve months. That picture above taken from the Salesforce Tower is from a work trip last February! I did not end up visiting any family last year, so once I've been vaccinated a visit to Pennsylvania will be one of my first post-vaccinated travels.
That being said, I have much to be thankful for. I excelled as a new lead developer on my team even with us living in a pandemic for most of the year. We launched a new product in nine months! It certainly wasn't easy, but I'm so proud of the team I work on and can't wait to watch our success continue. I'll have more professional growth and learning this year as well, as my role at work is changing again.
Outside of work, I biked a lot more in 2020 and kept up my running routine throughout the pandemic. I also enjoyed virtual boxing/HIIT classes through my boxing gym, but I was not able to achieve my goal of taking swimming lessons and completing a triathlon. While I'd say I would love for this to be a goal for this year, realistically I'm excited to just get back into staggered-start trail racing — running with friends and others again would be ideal. There's my main fitness goal for 2021: social running. Seattle will soon have a few new ice rinks thanks to our new hockey team, so perhaps I'll even consider skating lessons!
Continue reading