I packed up my bags and went on yet another adventure this year. This time, the destination was Ireland and Scotland!
We split our time up pretty evenly between the two countries and had approximately three days in each location. This allowed for a bit of time for exploring in Dublin and Edinburgh, as well as day trips to Northern Ireland and the Scottish Highlands.
First Leg: Ireland
Dublin is an awesome city and I surely wouldn't mind traveling back someday. I even managed to get out to Phoenix Park for a few runs, which was necessary since I was in the midst of training for a marathon.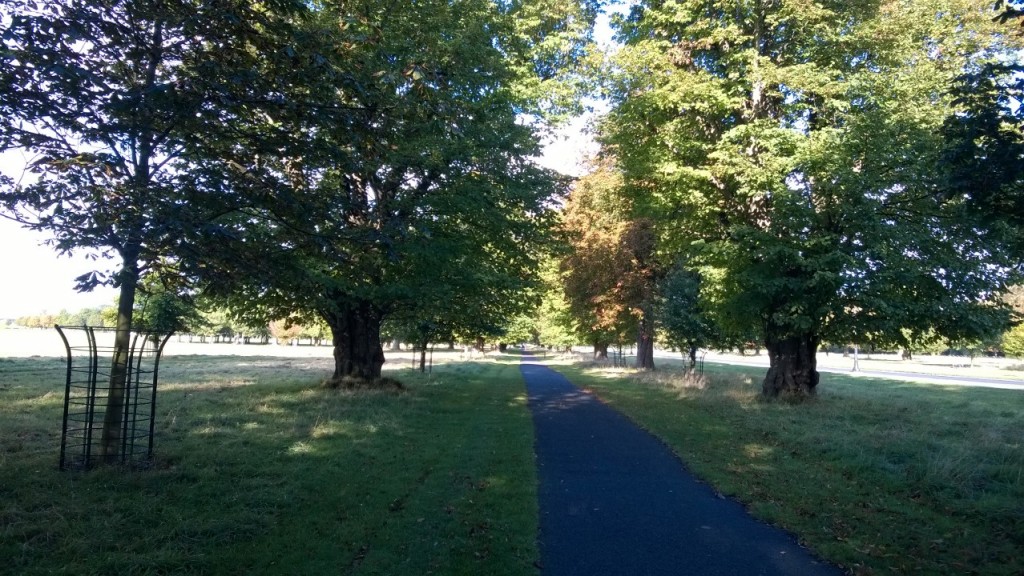 (Of course, a stop in Dublin wouldn't be complete without a visit to the Guinness brew house and a few Irish pubs as well!)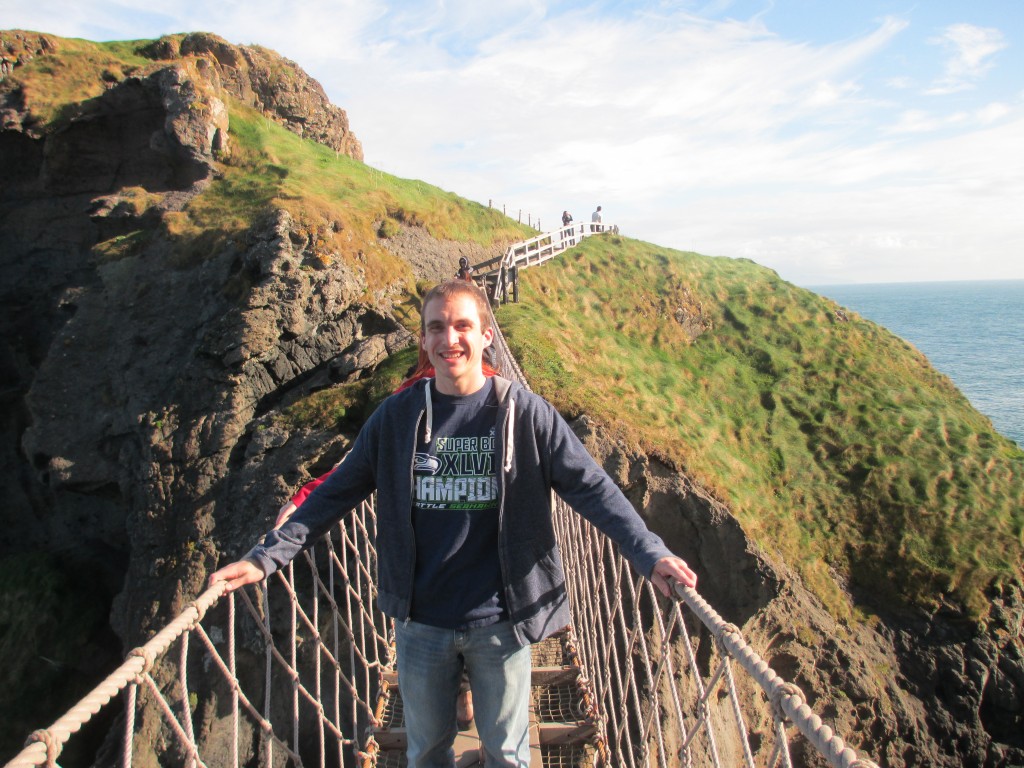 Perhaps my favorite day of the entire trip was the day we went on a bus tour to Northern Ireland to walk on the Carrick-a-Rede rope bridge and see the Giant's Causeway. I love the outdoors and also learning the history and geography of other countries, so this was a blast! It's hard to believe that the causeway was formed millions of years ago by lava – it definitely looks like it was man-made.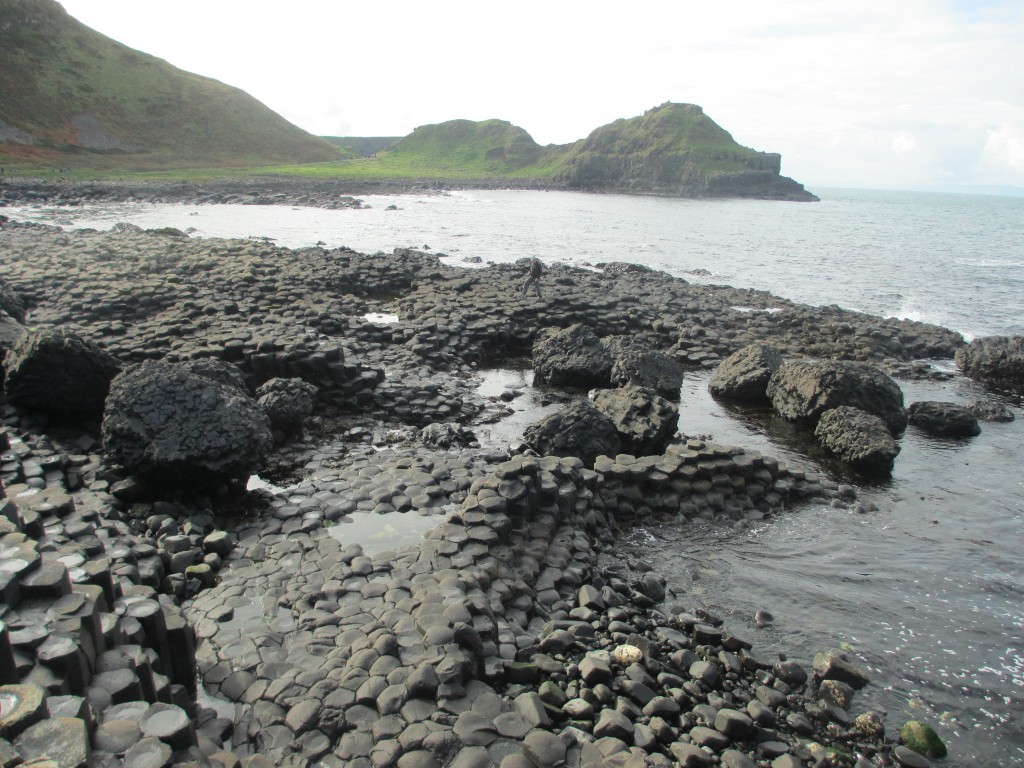 Another reason I loved the day trip in Ireland? We got to see the remains of a really old castle!
My only regret with Ireland is that I wish we'd had more time to explore Dublin, as it would have been neat to check out Trinity College and a few other sights in the city.
Second Leg: Scotland
The fourth night of vacation was spent in a castle. Yep: An actual castle. While I did go a bit cheap and spent the night in a room that used to be part of the servants' quarters (if you consider $200 a night "cheap"), being able to explore the various rooms of Dalhousie was interesting, even if it felt like we might get yelled at at any moment because it felt like weren't supposed to be there. (It probably didn't help that the average age of the guests was much higher than 24.) I also got to enjoy Scotch whiskey for the first time, while pretending to be classy in the library.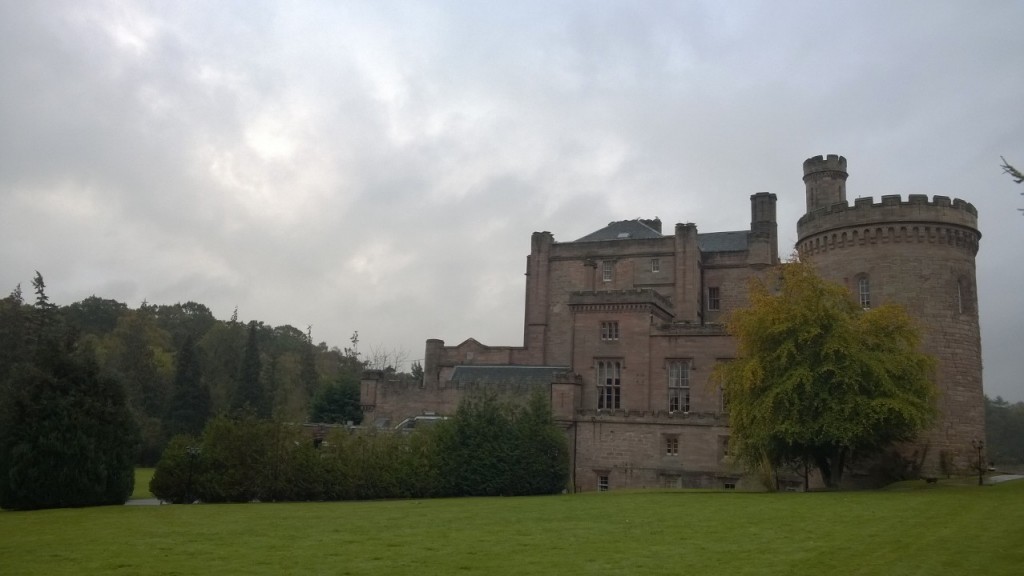 The second day of Scotland included more castle exploring, this time at Edinburgh Castle. This was the worst day of the trip: Not because the castle was lame, but because it was the only day that it was cold and rainy. Walking along the castle grounds and the Royal Mile would have been much more pleasant if it hadn't been quite so windy. The oldest building at the castle is a chapel built during the 11th century — crazy!
Finally, the last day of the journey was spent traveling through the Scottish highlands and visiting Loch Ness. While interesting, I was kind of disappointed that we did much more traveling than walking. Also, Fort William is very much a tourist trap. I mean, Loch Ness is pretty much like every other lake I've ever seen. No monster sightings that day!
That being said, the views were pretty amazing.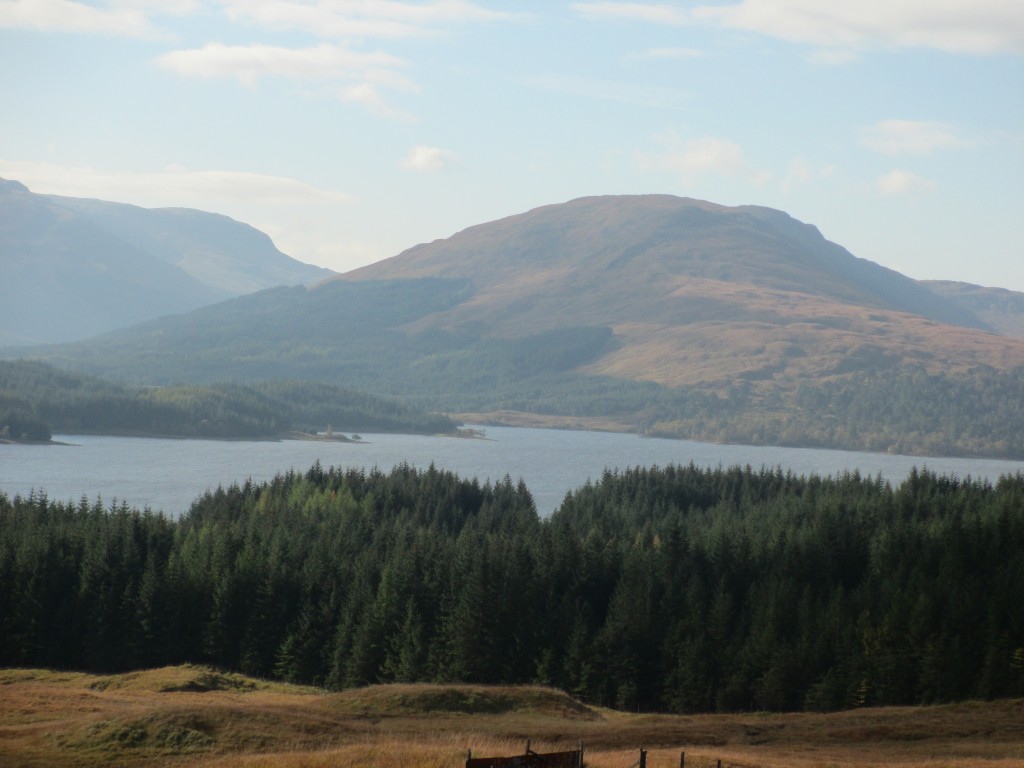 All in all, it was a great trip, and I'm glad we decided to randomly go on the adventure even if it was in October. I have to admit, I'm pretty awesome at last-minute trip planning!
— Robert